"Life and mission are inseparable.   On the one hand, we know that we are a fragile body. […] On the other, we live as pilgrims, always seeking to draw profit from the tensions that arise from our mission as it is carried out in complex and ever-changing contexts."  (Fr. Sosa SJ, Superior General)
"The Pilgrim"(the term St. Ignatius used to refer to himself in his Autobiography) would certainly assert that tensions are opportunities to discern creative ways to respond to the demands of our mission.  Mining the treasures of our Catholic, Jesuit Traditions, the Office of Ignatian Identity offers several educational, spiritual and service opportunities to support ongoing formation for our adult community, contributing to the formation of persons dedicated to excellence in mission.
All adult members of the McQuaid Jesuit administration, board, faculty and staff, parents/guardians are welcome to attend the opportunities provided below.
Faculty/Staff/Administration
A Jesuit school has a governing board which holds the Jesuit and Catholic mission and identity of the school in trust for the Society of Jesus by setting direction, establishing policies, and ensuring programs that build and manifest the school's Jesuit and Catholic identity.  Standards and Benchmarks (Standard 4)
Outcomes
This Formation Process anchors members of the McQuaid Board of Trustees in Ignatian Spirituality, the life of St. Ignatius of Loyola, the History and Mission of the Society of Jesus, and the History and Mission of McQuaid Jesuit High School.Ignatian pedagogy (experience, reflection on experience, spiritual conversation) and didactic learning will be used throughout.
Information
Principles of Ignatian Leadership:  A Resource for a Faith-Committed Life by William J. Byron SJ and James L. Connor SJOur Way of Proceeding:  Standards and Benchmarks  for Jesuit Schools in the 21st Century Jesuit Schools Network
Formation
Mission Formation Committee Meetings 

Tuesdays at 7:30 -8:30 AM

Second Floor Conference Room

October 23, 2018

Ignatian Spirituality:  Our Way of Life

Presenter:  Dr. Damian Zynda

January 22, 2019

The Life of St. Ignatius Loyola

Presenters:  Ms. Adrienne Suter & Mr. Jeff Grifa (2018 Boston College Mahar Scholars)

The Spiritual Exercises: Intimacy and Mission

Presenter:  Hon. Patricia Marks

March 19, 2019

The History and Mission of the Society of Jesus

Presenter:  Dr. Kathy Ruppert

April 30, 2019

The History and Mission of McQuaid Jesuit High School

Presenter:  Dr. Christopher Parks

Transformation
Reflective Conversation at each Committee Meeting
All Board Members are invited and encouraged to share the wealth of the Ignatian Tradition by making the Spiritual Exercises of St. Ignatius.  The Spiritual Exercises is a 30 Week Retreat (modeled upon the original 30 Day Retreat) beginning in early September and ends mid-May May.
If you are interested please contact Dr. Damian Zynda at dzynda@mcquaid.org.
Through Ignatian Contemplation and yoga retreatants will be led deeper into the experience of Jesus's Agony in the Garden of Gethsemane.  Retreatants will need a yoga mat, comfortable clothing that does not restrict movement, and a journal or notebook.
Here is an article from the Jesuit weekly, America to help appreciate yoga as a universal spiritual practice that has the potential to deepen Ignatian Prayer:  Ignatian Yoga
Facilitators:  Tracey Bors and Damian Zynda
Date:  Saturday, April 6, 2019
Time:  Coffee and tea will be available at 8:30 AM.  The retreat begins at 9:00 AM and concludes with lunch at noon.
Place:  McQuaid Jesuit Room 50 alternating in the Chapel
Fee:  $10
Registration
In the Spiritual Exercises, St. Ignatius invites us to use the power of memory as a marvelous resource to experiencing God.  In these two hours we will "journey down memory lane" to discover the moments where God was most present in the gift of the Mother-Son Relationship.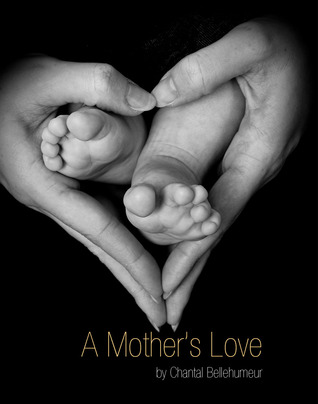 Facilitator:  Dr. Damian Zynda
Date:  Sunday, March 3, 2019
Time:  4 – 6 p.m. with pizza to follow.
Place:  McQuaid Jesuit Chapel
Registration
Easter Morning.  One faithful woman went to visit the grave of her friend, Jesus.  What did she see?  What did she hear?  What did she know deep in her heart when Jesus called her name?  What mission did he give to  her?
This Ignatian Prayer Series will take you deep into the Mystery of that amazing Easter Morning.  Time will be provided for Ignatian Contemplation, Guided Journal Reflection and Spiritual Conversation among participants.
Participants need to bring a journal for reflection.
Facilitator:  Dr. Damian Zynda
Dates: Mondays, May 13 and 20, 2019
Time:   Coffee and tea (Provided by the Parents Association) from 8:00-8:15 AM outside the chapel.  Prayer begins at 8:15 and concludes at 9:00 AM
Place:  McQuaid Jesuit Chapel
"At the beginning of dialogue there is encounter. This generates the first knowledge of the other. If, indeed, we start from the presumption of our common human nature, it is possible to overcome prejudice and falsehood, and to begin to understand the other from a new perspective." ~ Pope Francis 
In a time when division leads to polarization and the mass migration of displaced and suffering people results in the building of border walls, we have chosen to focus on the transformative power of human encounters across and between religious traditions. Our theme also has a local source of inspiration: the dynamism of an unwavering commitment to interfaith relations here in Rochester, N.Y.
Pope Francis speaks directly to the transformative power of encounter with the other. He identifies it as a dynamic moment, offering clarity, insight, and truth—about ourselves and the other. Each of our speakers will address how this encounter has transformed her or his life's work: the questions raised about one's Catholic identity when dialogue with the other begins in earnest, the insights gleaned when one perceives that faith communities are organically interrelated in unexpected ways, and the understandings that demand to be integrated into one's scholarly worldview.
Taken as a whole, this series invites us to experience theological method at its best: engaging human experiences, seeking the meaning of those experiences in light of our faith commitment, and challenging us to live our faith beliefs through practices that infuse our world with a hope that stands in spite of disappointment, tragedy, or injustice.